There seems there is a lot of confusion about Walmart and how their policy works.  Here are some answers to the most frequently asked questions about Walmart.  This way, you can always come back and read it again if you forget!
First things first.  Their Coupon Policy.  Believe it or not, Walmart actually has a great coupon policy.  Even if you don't want to mess with price matching, you can still save money by using coupons.  Most Walmart's have put the highlights of their policy at every register.  This is great for you and the cashier.  If their is ever any question, you can simply look up and read what is posted.  See picture below.
(Thanks, Brooke!)
Walmart will accept the following types of coupons:
Internet Printables
Catalina Coupons
Competitors Coupons
Manufacturers Coupons
Internet printable coupons are anything you find from Coupons.com, Red Plum, Smart Source, Coupon Network, or straight from a manufacture's sight.    However, if it is an internet coupon for a FREE item with no purchase necessary, they will not accept it.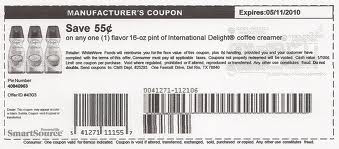 Catalina coupons are another type of manufacturers coupons.  You can use these types of coupons at Walmart, even though it printed from another store.    In the picture below, the catalina printed from Walgreen's.  Walmart will accept it because it says save $5 off Enfamil Lipil.  It is a manufactures coupon and it even states so across the top.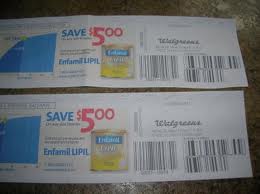 Competitor coupons are store coupons that are usually only good at the store stated on the coupon.  Like a Target Web coupon is only valid at Target.  You cannot use it anywhere else.  However, there are a few exceptions to this rule.  If a store accepts competitor coupons and they consider Target to be a competitor, they will take it.  In Walmart's policy it states they will gladly accept competitor coupons with a specified price on it.  See picture below.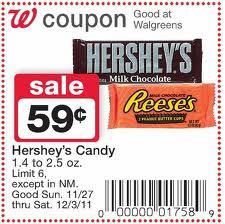 This Walgreen's coupon has a specific price for the Hershey's candy.  Walmart will accept this coupon and basically key it in as an ad match.  However, there has been some questions about regular competitor coupons, such as the next picture below.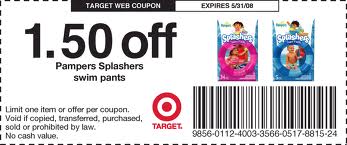 This coupon is a competitor coupon, but it does not have a specific price for the item listed on it.  It only says $1.50 off.  It does give a specific product that the coupon is intended to be used for.  The policy does not say it won't take these coupons, and from my personal experience, most Walmarts will accept these as long as the store it's for is considered a competitor.  I have called around all over the states, and I have not found one Walmart that won't accept these.  I am not guaranteeing it, I am just saying I have never had an issue using these coupons.  You always want to check with your local Walmart to see what they will and will not take.

Now let's move on to the Ad Match Guarantee.  If you shop only at Walmart, this part of their policy is something you really want to pay attention to and use!  Basically if another store has a lower price on a product in their ad, Walmart will match that price!  If Walmart's Dove shampoo is $3 and Kroger has it listed in the ad for $1, you can get it at Walmart for only $1!  You do have to make sure you are getting the exact same item that is stated in the competitor ad.   If the 23 oz.is on sale, you can't grab the 34 oz.
Keep in mind that you do not have to have the competitor ad with you.  If you feel more comfortable doing it with the ad on hand, that's great.  But as stated in the policy, it is not required.  This reminder is also on the sign I pictured earlier that is hanging at every register.
You can also price match BOGO deals as long as their is a price listed.  Some stores like to advertise a BOGO deal and not list a price, like CVS.  If there is not a price in the ad, you CANNOT price match it. Also, if a store is having a buy one get two free, Walmart will not honor that.  If a store is having a buy two get one free, Walmart will not honor that either.  The first picture shown is an example of what you can do.  The second picture is an example of what you CANNOT do.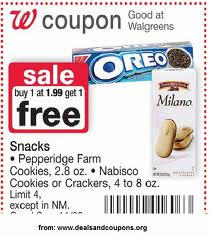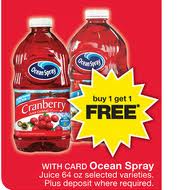 When another store has a Meal Deal or Laundry deal, you cannot price match that deal.  For example, if BiLo has buy one pizza get x, x, x, for FREE, you cannot price match that at Walmart.
If a store has a clearance deal on a product, you CANNOT use that price at Walmart.  If a store has a percentage off sale, Walmart will not honor that either.  Most drug stores will have a percentage off sale every week.  Those sales are not valid at Walmart.
In closing, if there is a specific price for a product and it's listed in the competitor ad, you can price match it!  If there is not price listed, it's a no no.  If you are ever unsure of something, you can always ask the Walmart Manager.  Now go save some money at Walmart!
*Go here to read Walmart's full Coupon Policy.
Thanks to Fun 2 B Frugal